About Us
Junior Language Club – Learn Languages and Have Fun!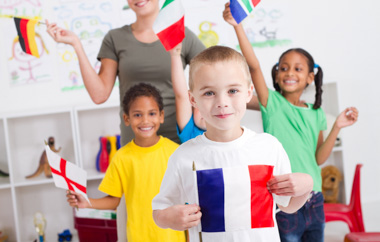 JLC Then and Now
Once upon a time, in 2003 …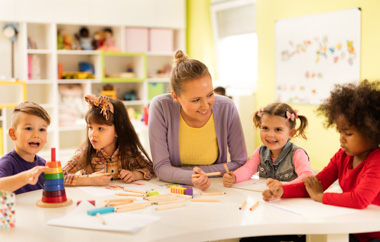 Our Approach
Free Speaking, Active Listening …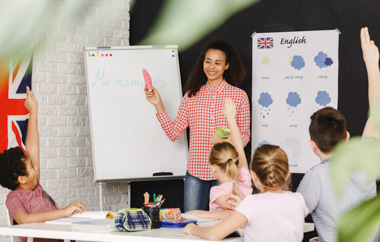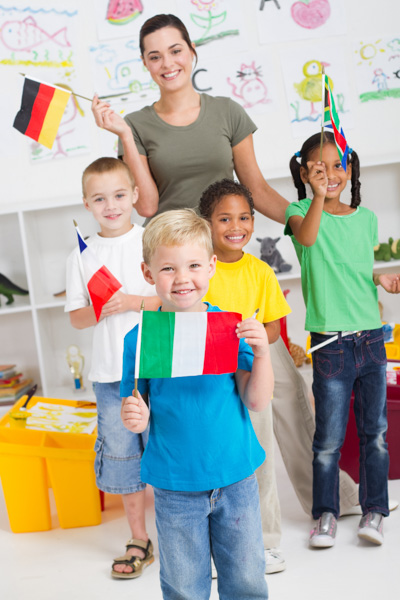 JLC Then and Now
Junior Language Club – in Düsseldorf since 2003
The JLC – Language School for Children – was founded in the spring of 2003 by the Executive Directors of the GoAcademy! Sprachcaffe, Michael Rönitz and Catherine Thellier.
The idea came to them as a result of their direct experience of witnessing how quickly and easily their own three sons were able to learn another language.
What was started then as one language course for their three children and their friends has grown to be today a fully-functioning Language School, comprising some 150 children of different ages and backgrounds who regularly fill 20 classrooms at Grafenberger Allee 78-80 and learn or deepen their knowledge of new languages through fun games, activities and songs.
With the guidelines set by Michael Rönitz the operations are managed by Max Maximov and Samuel Rönitz, assisted by Erika Schild and a dedicated team of over 30 native-speaking instructors.
JLC:

Fun and Joy in Language Learning
The JLC's language training concept was developed for three different target groups which, in turn, are further subdivided based on age the target language as well as on the present level of competence in it. Everyone – Bambini, Kids and Teens – receive age-appropriate instruction, and the individual wishes and objectives of the learners are incorporated within the process of instruction.
Our main objective is that our young learners are enjoying what they do and look forward to coming to our Language School. Coupling our young learners' Individual interests with having fun in the learning process secures our teaching success.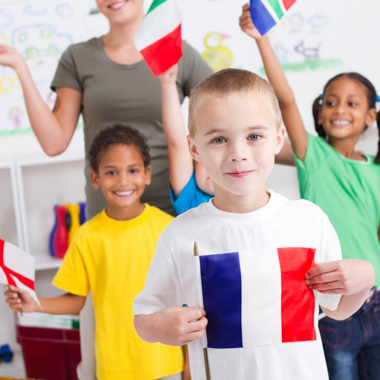 Pre-schoolers
Bambini learn with us with all their senses, for example, by combining certain words with a movement. Through this connection of hearing, seeing and feeling, the learning content is absorbed holistically …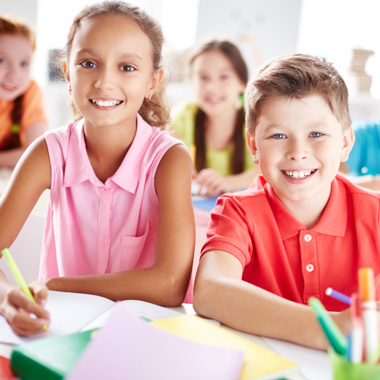 School-age Kids
Kids are introduced to typical forms of teaching without experiencing pure frontal instruction, because we require a lot of initiative and independent learning. The holistic approach also applies to 8- and 12-year-olds …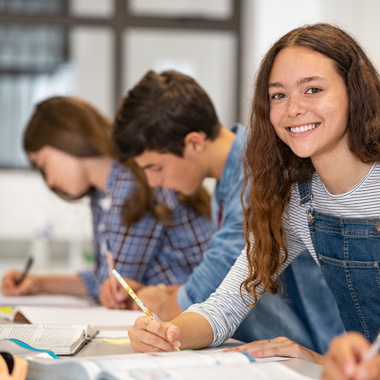 Teens
Teen classes focus on speaking and expressive skills, as well as vocabulary building, in addition to typical classroom elements. Teens are given plenty of room to speak and thus improve their speaking and expression skills …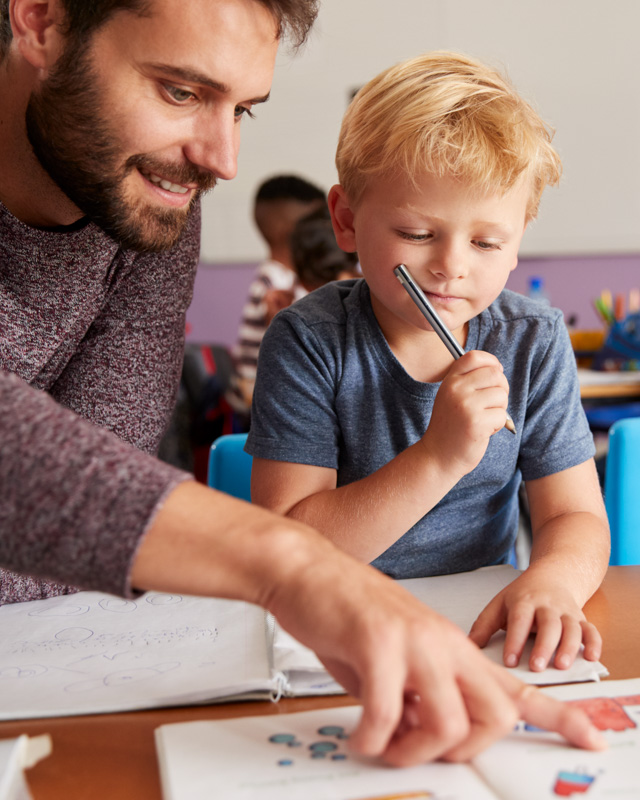 Jobs
Become a Language Instructor with the JLC
Do you enjoy working with children and youths?
You already have experience working with children or as a language trainer?
You know what interests and motivates children?
You are creative and reliable?
You know how to promote learning success and secure it in the long term?
Are you looking for a new job where you are flexible and where your personality is important?
Then you are in the right place! Read on:
Your tasks as a Language Instructor
Teach children and teenagers in your native language – German, English, French, Spanish or Italian. Communicate your culture and language in authentic learning situations and in a playful way. You design the courses independently and convey your knowledge in your own personal way. Our approach serves you as a frame of reference.
Teaching opportunities at the JLC
Teach Bambini (3-7 years), Kids (8-12 years) or Teens (13-16 years) in regular group classes or very flexible and private intensive private lessons. You are also welcome to support us with workshops of several hours on fixed topics at the weekends or with camps of several days during the school holidays.
What will be expected of you?
You must be at least 21 years old and a native speaker with proven teaching experience (trainer qualification, certificates). German language skills are an advantage. Learning at the JLC means living learning. For this, your pedagogical knowledge and your experience in dealing with children and young people are important to us. As a trainer you should above all be interested in and enjoy teaching. You should be creative and able to inspire children and young people for your language and your learning program. You should also be able to master difficult learning situations confidently and independently.
Show us who you are and what you can do!
… in a short cover letter with your resume and references (PDF format).
Send your application via email to:
Frequently Asked Questions
Is the Junior Language Club the same as GoAcademy?
The Junior Language Club and GoAcademy are two sister schools, located in the same premises and supporting each other. JLC is a children's language school, and GoAcademy offers adult classes. Many children of GoAcademy students attend JLC language classes, and vice versa.
What qualifications do the teachers at the JLC have?
Our teachers are native speakers or have a near-native level of competence in the language they teach. They also have university degrees in philology, education or other relevant fields, as well as extensive training in foreign language teaching.
Contact Us
Contact us – we will be happy to assist you!
Grafenberger Allee 78-80
D-40237 Düsseldorf
Germany